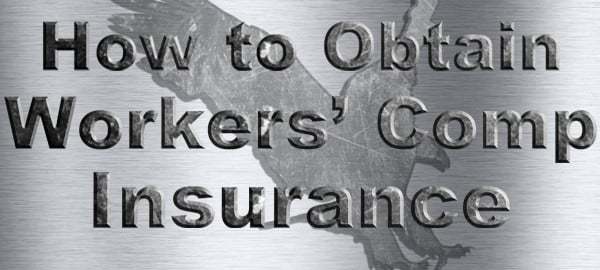 How to Purchase Workers Compensation Insurance
Below are 7 simple steps regarding how to purchase workers compensation insurance. These steps will help business applicants get inside of the mind of an underwriter. Knowing why each step is needed will help applicants complete a submission in a way that is most likely to get their workers compensation application approved.
Step 1:
Write a detailed narrative of your company. Include information about products and/or services, your business location, mission statement, etc. A detailed description of the work you do will help the underwriter to assign the proper workers compensation classification code. If the underwriter is unsure about any workforce procedures, it is their job to automatically assume the higher risk class code. So, the more information the better! A website is a great resource to supplement your company narrative. However, before you complete any submissions, be sure your website reflects the same description that is being submitted in the narrative. Any contradictions between the written narrative and the company website can quickly result in a denied submission.
Step 2:
Write a detailed narrative of safety procedures. Here you will want to emphasize any safety procedures that you have in place, and how they have positively influenced the safety of your workforce and corporate culture. This is because a carrier will be more likely to accept your submission if they believe you have a safe workforce environment.
Step 3:
Obtain resumes for the key people in your business (This might only be you, the owner). You will want to put your best foot forward, and elaborate on your expertise in the same industry of which you are applying for a workers compensation policy. This is because experience and expertise in an industry is typically correlated with safety. For instance, it will be a red flag to an underwriter if an accountant is applying for a roofing work comp policy. If this is the case, the accountant must provide a resume for a key person who will be in charge of the roofing aspect of business.
Step 4:
Obtain a loss run detail report from your current workers compensation carrier. The underwriter will require 3-4 years of history. If you have not been business for that period of time, you will need to show evidence of when you started in business (Such as an LLC filing). If you have been operating for a period of time without a work comp policy, you will need to state that. In this scenario, you will need to provide a "No-loss" statement on your company letter head, which states you have not had any losses for that timeframe.  If you have had losses, you will need to specifically list them and the status of those claims. This is because the insurance carrier does not want to be liable for injuries that happened prior to you becoming their customer.
Step 5:
Get a copy of your last 2 or 3 quarterly 941 reports. When you get to the application process, they will want an estimated amount of payroll your company will be running. This report will help prove the accuracy of your estimation. By including items such as these that are not always required by an agent, you will be gaining the respect and trust of the underwriter.
Step 6:
If you have a favorable financial condition, provide documentation of your resources. This is because many business who cut corners on costs will also cut corners on safety. A strong financial condition is one more reason to convince an underwriter that you are a worthy applicant.
Step 7:
From here, the agent or broker has everything they need to complete your workers compensation submission. But, you will first want to find and insurance broker that specializes in your industry. This is because insurance companies always assume the worst with the unknown, especially when insuring risks they are unfamiliar with. Specialists utilize the law of large numbers, and are more capable of getting your company approved by evenly distributing the risk among a larger group of insured in your industry. You can find one by searching online, or by recommendations of those who you respect in your own industry. Look for a broker who wants to write your business, and wants to work for you. If the broker acts like your business is too small, or too complicated, then find another one. If they have that attitude during the underwriting processes, it certainly won't improve after you are a customer. Look for a broker that sincerely cares for you and your business, and that you would like to work with. These brokers will be your best chance of getting approved for a workers compensation policy at the best possible rate, with the best possible service.
If you would like assistance in completing a workers compensation application, please contact us and we would be glad to help.
Purchase Workers Compensation Insurance | By Mike Smith
https://eagleemployerservices.com/wp-content/uploads/2014/06/how-to-obtain-workers-compensation-insurance.jpg
400
600
Mike Smith
https://eagleemployerservices.com/wp-content/uploads/2017/09/Eagle-Metal-Logo-w-name2.png
Mike Smith
2014-06-05 20:56:10
2014-09-30 14:57:11
How to Purchase Workers Compensation Insurance